The Realm of Serion BBS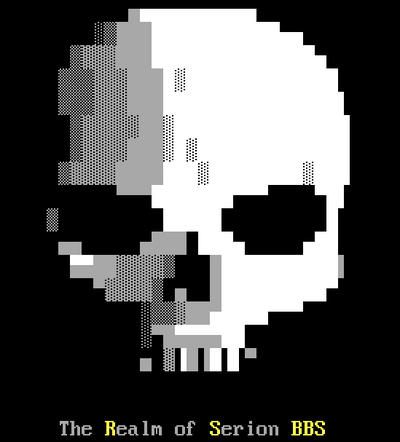 Heavily modified to bring a unique experience, you will find no other BBS like the Realm of Serion. Upon entering the BBS, you find yourself in the courtyard with several options to choose from, allowing you to
Play classic games by entering the Fighter's Guild or Mage's Guild

View the Reddit style bulletin board. You can also make posts, add comments, upvote and downvote.

Add a oneliner

Read and send mail

Real time chat in the Tavern

Visit the Oracle for weather foretellings, news and wisdom

And more...
The BBS hosts tournaments with Legend of the Red Dragon (LORD), offering prizes to the winners.
The prize offerings along with other BBS information can be found on the BBS website: https://serionbbs.com
The Realm of Serion currently offers these classic games:
Legend of the Red Dragon - Tournament and Extreme modes

Usurper

Dungeon Master

Exitilus

The Pit

Falcon's Eye

Ambroshia

Arrowbridge 2

Planets TEOS

Tradewars 2002

Operation Overkill 2

DoorMUD

Barren Realms Elite
Via telnet, the BBS can be reached through connect.serionbbs.com port 23
Highlights
See Also
Back to top