This is an old revision of the document!
---
Steven B. Deppe (Ille Homine Albe) 1958-2014
Rob's recollection
I first met Steve in 1986. I was 16 years old at the time and my brother Mike had answered, on my behalf, a "drummer wanted" ad in The Recycler newspaper for the progressive rock band, Dresden. Mike spoke on the phone with the bassist of Dresden, Dave Codde. Mike spoke highly of me and my drumming and arranged for me to later speak with and then meet Dave who came to our house to watch and hear me play (I played "Tom Sawyer" for him, without accompaniment). After that, Dave gave me a cassette tape of recorded original songs from the band (with drummers Shaun Guerin and Howard) and we then arranged my audition for the band at Francisco's Studios in Vernon, California about a week later. I didn't own a car at the time, so my brother packed my drums into his fire-engine red Dodge Coronet muscle car and took me and some of my drums, cymbals, and sticks to LA.
Having already met Dave at my house, the audition would be my first introduction to both Steve Deppe (the keyboardist) and Karl Johnson (the guitarist). Elaine Donaldson was the singer of the band at the time and I don't recall her being there the day of my audition. I would only see Elaine a handful of times as her interest in the band seemed to be waning (or was it mutual?) and I would only play with Karl for a couple of years and Dave maybe a year longer than that, but Steve would remain an important musical mentor and important influence in other elements of my life for many years to come. Of course, I didn't know that at the time.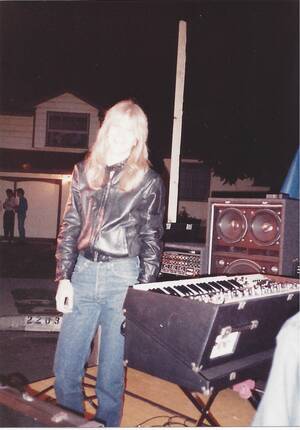 The day of the audition for Dresden, I don't recall Steve saying more than 2 words to me. I remember noticing that he was very tall and pale and didn't smile much. Karl said maybe four or five words and at least feigned a grin my way. Dave was much more congenial and did most of the talking. I had learned the songs from the tape and we worked on a few that first day, all instrumentals... or at least played just instrumentally. I got a sense right away that if I wanted to join this band, and I did (I felt compelled to), that I had would be accepted.
I remember getting this strange sense of time travel as I played with the band that first night, back to an era of music I wasn't very familiar with, but with which I had an immediate connection and fondness for. My favorite band then and now, was Rush, and unapologetically, most likely due to the incredible drumming and percussive compositions of Neil Peart. I also liked Pink Floyd, but that was about it for my keyboard/progressive rock musical exposure of the time. Most of my other favorites were guitar and vocal-focused heavy metal bands like Iron Maiden, Black Sabbath, Ozzy, Dio, Scorpions and the like. Dresden, I was realizing, was all about the keyboards. There were only short passages of a few songs where Steve wasn't playing at least one keyboard. Usually he was playing two keyboards simultaneously (often with his hands crossed) and sometimes a third with his feet (Moog Taurus pedals). Steve could fill any room, hall, or building with beautifully complex music, all by himself.
Dave used to joke that the band only had two years to "make it" because Steve was 28 years old when I joined the band and when Steve turned 30, that was the end of the band. Presumably, Steve would move back to Fresno and give up on music when he turned 30? I wasn't sure, because Steve would never confirm nor deny this assertion of Dave's (he was just smirk and shake his head). Dave and Steve had known each other since at least high school and had been playing with each other in different bands since then. I think Dave was a year or so younger than Steve and Karl a couple of years younger still, but my being a fresh-faced 16 year old without even a car, I didn't really relate closely with my new band mates.
Steve was particularly quiet and reserved in person, but the band was loud, the loudest I'd ever heard. There seemed to be an undeclared volume war going on between Steve and Dave with Karl's guitar and my drums often getting buried in the battle. This was the first band in which I found it necessary to wear hearing protection at all times, especially when Steve's amplifiers were turned on. You could hear this cyclic swishing of his analog reverb unit (an Echoplex?) even when he wasn't playing. And when he tuned his keyboards (yes, you have to tune them, often - and the 4 voice Oberheim had to be tuned 4 times!), he liked to tune them with very high register notes at full performance volume. Steve's tuning was tortuous to everyone else and I suspect that Steve secretly enjoyed this.
While Dave did most of the talking and arranging of band things (rehearsals, gigs, etc.), Steve wrote the majority of the music. And that usually included the bass and guitar parts. This was a foreign arrangement to me as the bands I had played with up to this point were all made up of musicians that each came up with their own parts and I, as the drummer, was free to usually play whatever I thought was the best drum part for the music. I originally played drum parts to the Dresden songs very close to the original cassette recordings I had heard (mostly with Shaun Guerin). For the newer songs where there was no existing recorded performance, I again just came up with whatever sounded good to my ears at the time (often, whatever I was inspired to play first). My taste in drum parts was likely "busier" than most non-drummers prefer, but not quite as busy as Shaun's (especially now in hindsight).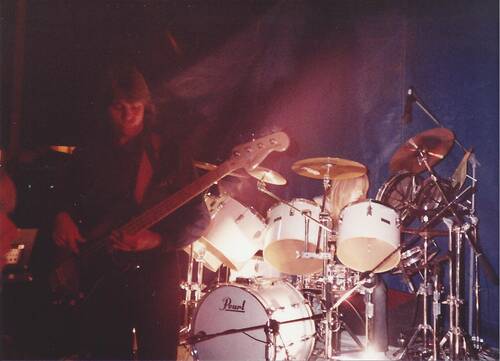 As my membership in the band solidified and we became a bit more familiar with each other, Steve and Dave would try to direct my drum parts on the songs. This was my first exposure to any band mates not being perfectly happy with whatever drum part I came up with. I was pretty musically accomplished for my age and I thought a lot of my drumming and really wanted to *be* the next Neil Peart, so I didn't take it too well when Steve or Dave would try to simplify my drum parts. In hindsight, this should have been expected based on my age and hubris. While I appreciated the music of bands like Pink Floyd and AC/DC, I didn't want *play* the simplistic style of drumming associated with bands like them. I wanted to play the Rush style of drumming, on everything! In many cases, I didn't know exactly what I wanted to play for a particular song segment, but I just knew I didn't want to play whatever it was that Steve or Dave was suggesting: I was the drummer so I should write the drum parts! The band stuck with me though and even though we had our disagreements over substance and style I think I came around to seeing (and playing) things more their way.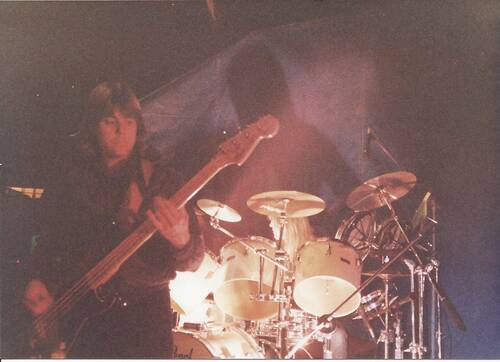 Steve and the other members of the band turned me on to other more progressive rock bands like ELP, Yes, Genesis, King Crimson, U.K. and Gentle Giant. As my familiarity with this more obscure genre increased, I forged a deeper appreciation for the melodic instrumentation and arrangements and began to see that the more complex drum parts I conceived of were not always the best match for the song. I was beginning to 'see the light'.
After the Whittier earthquake of 1987 damaged the building our rented rehearsal studio was in, we moved to the building next door (also owned by Francisco). While in this second building our neighboring bands were Racer X (with Paul Gilbert on guitar and Scott Travis on drums) and later Blue Murder (with Carmine Appice on drums). These bands were much more main stream than Dresden and though they were established and well-known, we showed them very little in the way of respect or envy. I recall one occasion when Paul Gilbert was in their studio and he was just soloing endlessly at full volume while we took a break and just tried to sit and talk in our neighboring studio. After several minutes of this annoyance, Steve casually walked over to his keyboards, cranked up the P.A. (which was formidably loud) and with one hand, the other holding a pipe, just spewed out a blazingly fast and shrill synthesizer solo which would make most speed metal lead guitarists green with envy. This was Steve's attempt at a sarcastic public imitation of Paul Gilbert's flashy self-indulgent solo, but it was in fact, very melodic and entertaining. When Steve finally stopped, we heard nothing more from the Racer-X studio that night. On another occasion, Carmine Appice (a quite famous drummer already by this time) stopped by to let us know that he appreciated our style of music, or something to that effect. We had not anticipated Carmine ever knocking on our studio door, so we were a bit embarrassed when Carmine noticed the poster-sized picture of him I had torn out of a Modern Drummer magazine and had pinned to our dartboard, complete will bulls-eyes through his face. Needless to say, I was no fan of his, but he was nice enough on the few occasions I did run into him at the studio. Carmine never did mention the dartboard incident.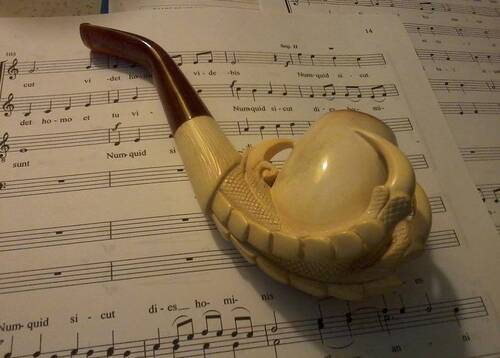 After a year or so of playing with Dresden, we had played publicly as a band just one time (at a block party in Hacienda Heights that I think Karl arranged and which had been cut short by the police and their helicopter) and we recorded a 3 song demo, all without a singer. We had been searching for a full time singer the entire time I was in the band, but I was eager to play more shows and record more, so I decided it was time to leave the band and find a band with more immediate activity that might lead to rock stardom. Dave, Steve, and Karl all had full-time jobs and it just didn't seem to me that it was as important to them to "make it" as a musician as it was to me.
(Steve was working at CompuCorp as a software engineer, Dave worked for Sears selling and repairing appliances, and Karl worked for a music store giving guitar lessons and selling musical equipment. Steve was driving a brand new 1985 black Corvette that was sexy as hell and it was obvious that Steve was doing well financially)
Rather than tell the band in person at the rehearsal studio, I thought it best to phone them each and give them the bad news. To this point, I didn't really consider myself close to any of my band mates, but I most dreaded telling Steve. I had lost just about every intellectual argument I had ever had with Steve (or at least it seemed that way to me), and I was sure that my justifications for leaving the band would be shot down by Steve and would lead to an argument or hurt feelings by someone. So I called Steve last. Dave and Karl were somewhat jilted and didn't take the news very well. Those were both short phone calls. I remember wanting to wait even longer to call Steve, but I also wanted to be the one to tell him. If I waited too long, either Karl or Dave would tell him first. So I called Steve right away and my fears were quickly allayed: he couldn't have been nicer. He was complementary of my playing and said he thought the recording we had made together was the best yet and he thanked me for being in the band. It was probably the longest and best conversation Steve and I had had to that point and odd as it may sound, my leaving the band was the beginning of our true friendship.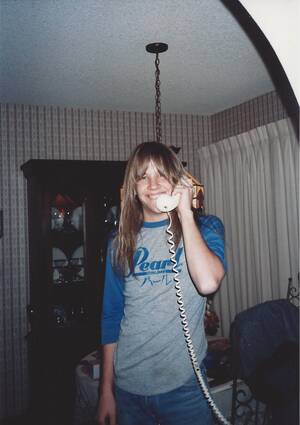 I didn't immediately join another band though I was jamming with some friends and auditioning for other bands. Eventually Dave called me to say that Dresden had found a singer, Baron Knight, and asked if I would rejoin the band. We had all been screening singers while I was in the band and I remember rejecting a singer named "Baron" because I didn't like his demo tape (in particular, his singing on it) and I wondered if this was the same guy. I agreed to meet the guys at their new studio in Santa Ana, California and meet this new singer and sure enough it was the same guy I had previously rejected. Somewhat reluctantly, I rejoined the band with assurance from Dave and the rest of the band that we would be playing gigs and recording eminently.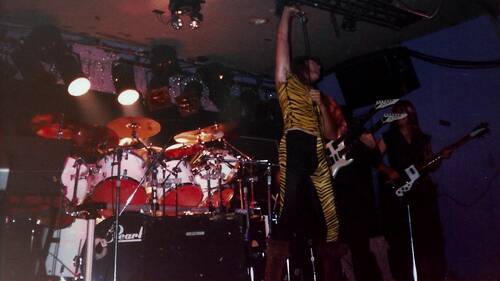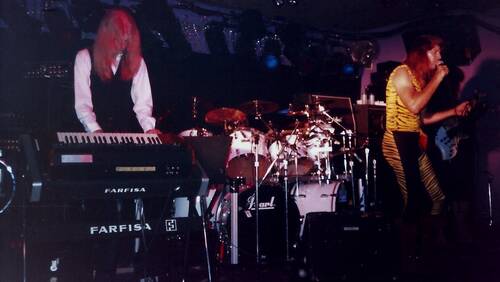 We worked hard to refine our set and integrate Baron and prepared for our first gig with the new band name "Threshold" (the name Dresden was taken by some other more established bands). The gig was just after my high school graduation, in 1988, at the club then known as "Goodies" in Placentia, California. We were on the bill with 3 or 4 other bands and we were definitely not the headlining act. It took us about 20 minutes to get our massive amounts of gear on the stage and plugged-in (my electronic drums never did work for this show), so our set was cut short to about 20 minutes.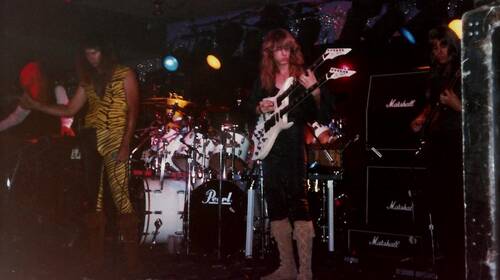 All in all I think we thought we performed pretty well (the tempos were definitely accelerated due to adrenaline and Karl's friend who worked the sound board didn't get the memo that the band was "all about the keyboards"). Someone recorded video without audio and we got an audio recording from the sound board on cassette tape. When we later listened to the audio recording of show, we sat in stunned disappointment. This gig led to the dismissal of Baron and Karl and not too long after, Dave would move to northern California and then back to central California for career and family reasons, leaving just Steve and I to move forward with the music.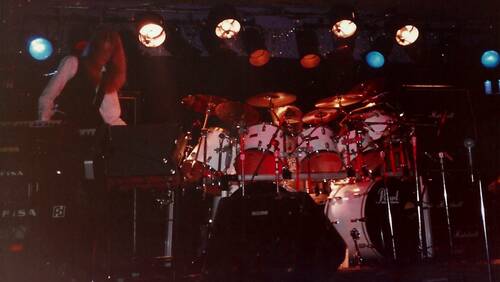 By this time, I had become engrossed in Steve's compositions and Steve would teach me my favorite parts on the keyboard (mostly from "Mass for the Dead") when I requested. Some of the longer more intricate pieces that I didn't immediately "get" when I was younger, were now my favorites and I was eager to get them recorded just I could listen to them for my own enjoyment and I just *knew* that fans of great music would find and love Steve's songs, with or without drums. Heck, I didn't care if it was even a band, I just wanted the melodies and arrangements to be downloaded from Steve's brain to something more permanent and easily shared with the world: like a compact disc!
In 1989, Steve and I moved from the studio in Santa Ana to another more secure studio in Whittier, California and it was there that we auditioned and played with different guitarists and bass players. When we found Ken Jaquess, we were sure we could move forward finally as a new band (but preserving most of Steve's music from Dresden) and Steve's girlfriend of the time, Holly, had suggested the name "Vertrauen" (German for "trust") for the band. I liked the name so much that I decided to use it as the name of my new bulletin board system, running on a PC-XT clone running WWIV v4 on MS-DOS. We never did much as a band with the name "Vertrauen", but the BBS by that name has lived on, all these years, in one form or another, and ultimately played a large part in my life.
The BBS Years
In 1988, I received a PC-XT clone (personal computer) from my brother and father as a high school graduation gift. It wasn't the family's first computer (I'd previously shared a Commodore VIC-20, Timex Sinclair, and a couple different Apple II's with my brother), but this computer I owned all to myself. Steve did not own a personal computer at the time, and he immediately showed an interest in mine (running MS-DOS 3.2).
Not long after I received my computer, I started calling online BBSes again (after a 3-4 year hiatus from the Apple II days, when I originally donned the "digital man" moniker). I reconnected with some old BBSing pals, like King Drafus and introduced them and the BBSing hobby to Steve, who chose the obscure alias "Ille Homine Albe" (Latin for "The White Man"), while using a 25MHz 80386 PC and 2400bps modem that I helped him to procure and put together out of wholesale parts.
Steve was working professionally on system firmware for CompuCore Unix computers and dumb terminals at the time and he would patiently explain to me the history of the Z80, the 8080, the 8086 and the differences between the Intel 80386 architecture and that of the Motorola 68030 and the advantages and disadvantages of each and the limitations of MS-DOS and the awesomeness of Unix. Even though Steve had never used PC-DOS or MS-DOS before we built the 386, he quickly became more proficient with MS-DOS than me even though I had the head start; it was this specific experience with Steve that taught me the value of reading the available technical reference material, even when you didn't necessarily have any immediate problem you needed solved or question answered. I still have a Motorola CPU reference manual Steve gave me back then, even though I didn't own any computers with a Motorola CPU. I think Steve just read this kind of extremely advanced technical material for fun and I picked up the habit, although not to the same degree as he (I never did read that Motorola manual).
Eventually, the band would fizzle, but Steve and I remained friends and Steve would spend a lot of time logged into my BBS and/or talking with me on the phone. In the early 1990's I would ultimately write my own BBS software (to replace the WWIV BBS software I was using). Steve provided technical (e.g. C programming and debugging) tips, but he also gave me the suggested name of "Synchronet", which I liked immediately.
Around this time period Steve was working as a firmware engineer at General Automation (frequently referred to as "GA"). He worked in the office strange hours and he would sometimes bring me to his work to see the offices, the cube farms and PCB assembly lines all quiet while almost all the employees were home asleep. Steve would tell me about what he was working on, show me code listings and documents he was working on. I was fascinated by Steve's knowledge and programming skills and many years later, I too would become a professional firmware engineer, always reminded of Steve's early inspiration and encouragement to me.
Around 1992, I turned Synchronet into commercial software which I would develop and sell for a living for a couple of years and I employed Steve to write low-level communications and screen I/O libraries in x86 assembler (something Steve was particularly good at). Steve contributed, gratis, some other small C functions and optimized algorithms which live on in the modern Synchronet software still developed and in-use by hundreds of sysops and BBS users in the Internet age today.